Incarceration Nations Network (INN)

is a global network that supports, instigates and popularizes innovative prison reform and justice reimagining efforts around the world.
INN is a partner-led organization that is: globally minded but locally grounded, attuned to problems but driven by solutions, focused on systemic change even as we work to clean up the mess of mass incarceration in the here and now. We are committed to transnational solidarity, intersectionality, working toward a world without prisons and ensuring that those directly impacted by the justice system lead the way to its radical reimagining.
Dr. Baz Dreisinger:
Founder and Executive Director
INN Founder and Executive Director is Dr. Baz Dreisinger, Professor at John Jay College of Criminal Justice, City University of New York; author of the critically acclaimed book Incarceration Nations: A Journey to Justice in Prisons Around the World; founder of John Jay's groundbreaking Prison-to-College Pipeline program; 2018 Global Fulbright Scholar and current Fulbright Scholar Specialist. Dr. Baz speaks regularly about justice issues on international media and in myriad settings around the world. Incarceration Nations has been published in translation in China, Japan, Taiwan, Italy and in Spanish.
@bazdreisinger
@bazdreisinger
Helene Smith-Sola:
Program Manager
Helene comes to INN with a host of experience in the nonprofit and education sectors as well as in the business of media, having worked at major radio stations in New York City, Philadelphia and Hartford, CT. She is a graduate of City College of New York and The Connecticut School of Broadcasting, and also a loving mother to Reymo
Mthetheleli Ngxeke:
Team Leader, South Africa
Project Leader, Global Freedom Fellowship
MT is a citizen of Cape Town, South Africa, where he is an entrepreneur, speaker and leader with lived experience. His organizing and leadership started while he was incarcerated for 13 years in South Africa; it motivates him to work tirelessly to be a change agent and the role model that he never had. Before working full-time with INN, MT worked as a reintegration leader for The Message South Africa, part of a global partnership of organizations working together to raise up generations of urban heroes. He supported formerly incarcerated and incarcerated men and women in job readiness, and also trained them to become baristas. MT is an advisor for Beyond the Bars, which supports women in prison in South Africa, and is Chairman of the SA Community Corrections' "Offender's Desk."
Kofi Danso:
Research Assistant
Kofi is the Reintegration Leader at the Ubuntu Learning Community (ULC), a partnership between Brandvlei Correctional Center and Stellenbosch University, launched as part of the Prison-to-College Pipeline-SA initiative. In this role he works with students coming home from prison, supporting them in all aspects of their reintegration and their continued studies. Kofi was himself enrolled in this program while incarcerated, and is now completing his LLB law degree with the University of South Africa(UNISA). He is also a curator for INN's The Writing on The Wall installation, and a sought-after public speaker and moderator.
Caitlin Lee Jardim:
Research Assistant
Caitlin Lee Kleynhans is a law graduate from Stellenbosch University in South Africa. In 2017, after she met Dr. Baz Dreisinger and Dr. Mary Nel at the faculty of law in Stellenbosch, Caitlin assisted the two faculty members in establishing the first South African Prison-to-College Pipeline initiative, now known as the Ubuntu Learning Community (ULC). Caitlin is currently the General Administrator for ULC, which offers incarcerated students and Stellenbosch University students the chance to study together in a short course presented behind bars. Caitlin participated both as student and student assistant in the short course in 2019 and graduated from it alongside 19 other students. In 2019, Caitlin joined Dr.Dreisinger at the University of Milan in Italy for a short seminar series on global mass incarceration. Since the launch of INN in South Africa in 2019, Caitlin has actively been involved with INN and finds herself most at home with her INN family.
GLOBAL JUSTICE CONSULTANTS
Devon Simmons:
International Ambassador
Devon Simmons is the Project Director of the Paralegal Pathways Initiative at Columbia Law School's Center for Institutional and Social Change. He conceived the program in collaboration with students and faculty in pursuit of leveraging the talents of people who gained legal skills while incarcerated. The program is designed to hone their skills in hopes of connecting them with employment opportunities in the legal field, while simultaneously enabling law students to challenge their assumptions and engage with directly impacted people prior to entering a courtroom setting—a crucial form of experiential learning. He is a 2019 Soros Justice Fellow, a Senior Atlantic Fellow, a 2017 David Rockefeller Fund Fellow and Vice-Chair of the Canary Impact Fund. In 2012, while incarcerated at Otisville Correctional Facility, he enrolled in John Jay College of Criminal Justice's Prison-to-College Pipeline program. Soon after his release following 15 1/2 years of imprisonment, he obtained his AA (with Honors) from Hostos Community College, becoming the first graduate of the program. Subsequently, he graduated summa cum laude from John Jay with a BS in Criminal Justice. He is also a curator for The Writing on The Wall installation.
@devonp2cp
@mrdevonsimmons
Heather Sutton:
Research Consultant
Heather Sutton is a senior researcher who is passionate about using research and evaluation to promote learning and improve programs and interventions in criminal justice and violence prevention. She has most recently been working on analysis of surveys of prison inmates in Central America and the Caribbean. Previously she designed, implemented and analyzed surveys of victimization and violence against women in multiple countries in the Caribbean and is the lead author of Restoring Paradise in the Caribbean: Combating Violence with Numbers(2017). She has worked for numerous years as a consultant for the Inter-American Development Bank, a researcher and activist at the Brazilian NGO Instituto Sou da Paz and has worked on evaluation for the International Center for the Prevention of Crime (ICPC) and Second Chance Youth Services (California).
Khalil Cumberbatch:
Khalil Cumberbatch currently serves as Associate Vice President of Policy at the Fortune Society , a reentry organization whose goal is to build people and not prisons. He previously served as Manager of Training at JustLeadershipUSA, a national non-profit dedicated to cutting the US correctional population in half by year 2030. He is also a lecturer at Columbia University School of Social Work. In December 2014, after being held for five months in immigration detention, Khalil was one of two recipients to receive an Executive Pardon from NYS Governor Andrew Cuomo to prevent his deportation from the United States.
Andrew Day:
Andrew Day (MSc, D.Clin.Psy.) is Professor in the Indigenous Education and Research Centre at James Cook University in Queensland, Australia. Before joining academia he was employed as a clinical psychologist in South Australia and the UK, having gained his Doctorate in Clinical Psychology from the University of Birmingham and his Masters in Applied Criminological Psychology from the University of London. His main interests are in the rehabilitation and reintegration of prisoners and he has published widely on these topics.
Madhurima Dhanuka:
Madhurima Dhanuka is the Coordinator of the Prison Reforms Programme at Commonwealth Human Rights Initiative. She is a lawyer with an LL.M. in Criminal Justice from the University of Nottingham, UK. Prior to joining CHRI she was practicing in the High Court of Madhya Pradesh. She has been associated with CHRI since 2008, and has published numerous studies, reports and resource materials on issues relating to prisoners and the criminal justice system. The primary focus area of her work has been to target unnecessary and prolonged detention of undertrials and work towards systemic interventions to prevent it. In addition to working towards ensuring effective access to legal aid for persons in custody, she has also been at the helm of a number of public interest litigations on repatriation of foreign national prisoners, detention of juveniles in prisons and ensuring physical production of accused persons in court. She has contributed to a couple of UNODC publications on legal aid and was a part of the working group who drafted the Johannesburg Principles on Access to Legal Aid in 2014.
Martin F. Horn:
Martin F. Horn is Distinguished Lecturer in Corrections at the John Jay College of Criminal Justice, City University of New York, and serves as Executive Director of the New York State Sentencing Commission. He was appointed by Mayor Michael Bloomberg to serve as Commissioner of the New York City Department of Probation, effective Jan. 1, 2002. A year later Mayor Bloomberg appointed him to simultaneously serve as Commissioner of the New York City Department of Correction, the city's jail system, and he held both positions simultaneously until July 31, 2009. As Correction Commissioner, Horn rebuilt morale; accountability and integrity following a series of highly publicized scandals. Horn reduced the introduction of drugs into jail by initiating New York's first drug interdiction program, including the first wide scale drug testing in the city's jails; created the largest and most ambitious jail reentry program in the nation; reengineered the intake process; created transitional job opportunities for persons released from jail; and worked with the city's housing and homeless services community to address the needs for housing of discharged persons. From March 1995 to January 2000, Horn served as Pennsylvania's Secretary of Corrections. Under his leadership, improvements to the provision of mental health services were made, including an enlargement of facility-based acute care and step-down programs, "rule out" protocols to keep mentally ill individuals out of punitive segregation, and innovative release programs for people with mental illness were initiated. Horn has served as co-chair of the American Bar Association Corrections Committee and has chaired the policy and resolutions committees of both the American Correctional Association and the Association of State Corrections Administrators. He was a Commissioner of the Commission on Accreditation for Corrections and is a member of the Advisory Board of the New York State Justice Center.
DeAnna Hoskins:
DeAnna Hoskins is President of JustLeadershipUSA (JLUSA). Dedicated to cutting the US correctional population in #halfby2030, JLUSA empowers people most affected by incarceration to drive policy reform. A nationally recognized leader and dynamic public speaker, Ms. Hoskins has been committed to the movement for justice, working alongside people impacted by incarceration for nearly two decades. Prior to taking the helm at JLUSA, Ms. Hoskins was at the Department of Justice where she joined under the Obama Administration. At the DOJ, she was the Senior Policy Advisor (Corrections/Reentry) for the Department's Bureau of Justice Assistance Division. She managed the Second Chance Act portfolio where she connected people and communities to resources through various partnerships and collaborations and managed the National Reentry Resource Center; the National Inventory of Collateral Consequences and Convictions; the National Institute of Corrections Children of Incarcerated Parents initiative; and more. She also served as the Deputy Director of the Federal Interagency Reentry Council. Prior to joining the DOJ, Ms. Hoskins was the founding Director of Reentry for Ohio's Hamilton County Board of County Commissioners where she worked to reduce recidivism by addressing individual and family needs; increased countywide public safety for under-resourced communities of color; reduced correctional spending; and coordinated social services to serve populations at risk that were impacted by decades of generational disinvestment and deprived of first chances. She has worked in local neighborhoods in Cincinnati and at the Indiana Department of Corrections on improving conditions and treatment of incarcerated people. She is a Licensed Clinical Addictions Counselor, a certified Workforce Development Specialist trainer for formerly incarcerated people, a Peer Recovery Coach, and is trained as a Community Health Worker.
Omar Phoenix Khan:
Omar Phoenix Khan is Founder and Director of Justice Focus, an international criminal justice reform consultant, and a Visiting Lecturer in Criminology at the University of Westminster, UK. Omar has led departments across prisons in London as Head of Equality and spearheaded innovative projects for Penal Reform International to reduce overcrowding and increase use of non-custodial sentences across Kenya, Uganda and Tanzania. He has also delivered training on UN standards such as the Mandela Rules and Bangkok Rules and evaluated projects for UNICEF and Thailand Institute for Justice. Omar is currently working on behalf of UN Women, OSCE and DCAF to develop a global good practice tool for mainstreaming a gender perspective in places of deprivation of liberty. He is also a PhD Candidate via a prestigious Quintin Hogg Scholarship and his own research focuses on the impact of a normative Euro-American human rights discourse on pretrial justice in Brazil and the Global South.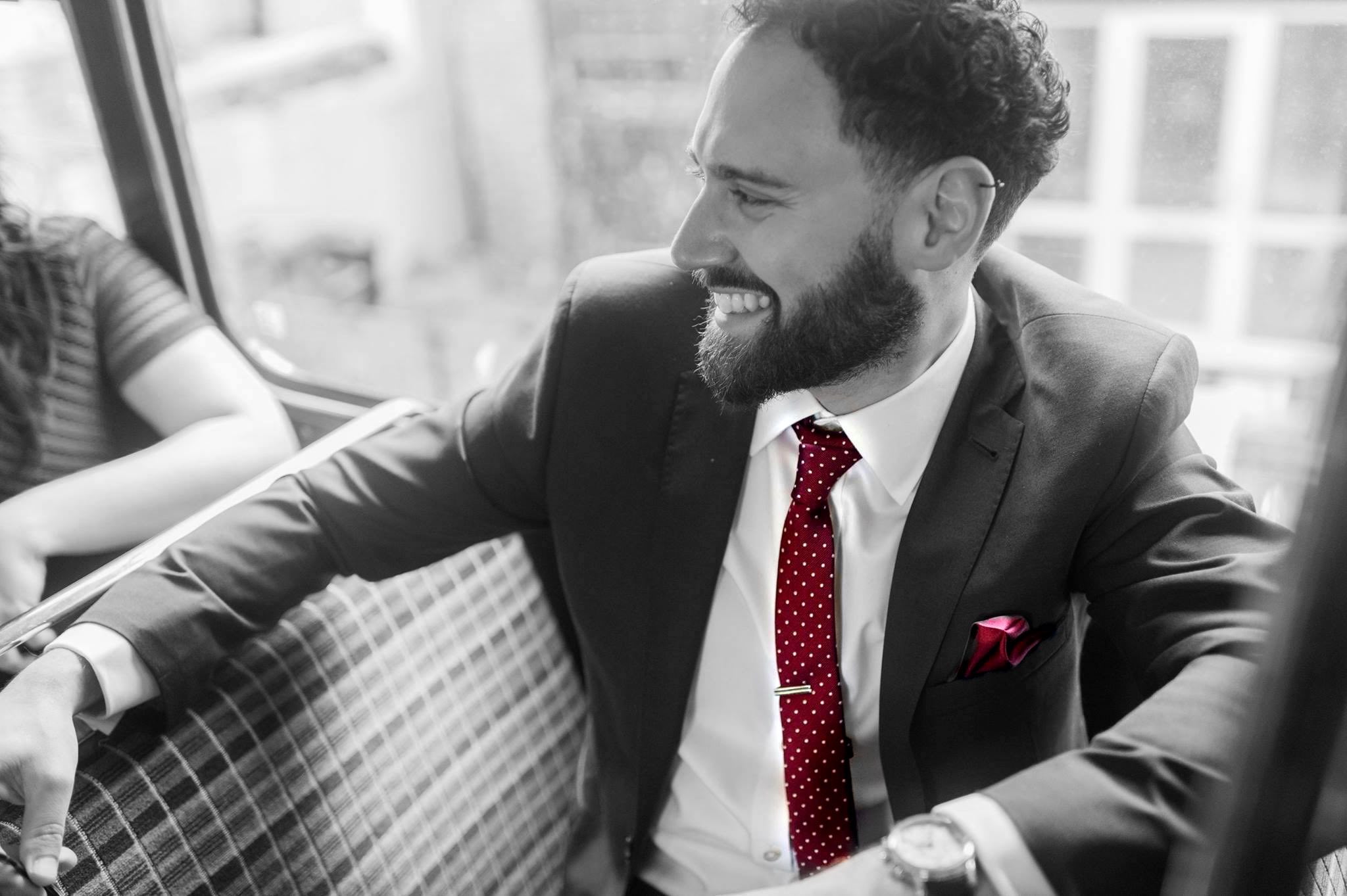 Patricia Villela Marino:
Patricia Villela Marino holds a law degree from Mackenzie University and was an invited student to the philanthropy and citizen sector course, J.F. Kennedy School of Government at Harvard University. Patricia leads various institutes and innovative initiatives of high positive social impact, fostering social entrepreneurship and citizen empowerment. In 2015 she became President of Humanitas360 Institute, whose mission is empowering Latin American citizens, fostering participative democracies and forging a new social pact for a brighter and more inspiring Latin America. Since 2014 Patricia has been Vice-President of Purpose Driven Resources Institute, working to reduce social inequalities through civic education and empowerment of individuals as leaders and protagonist of social change. In 2012 she founded and provided leadership to the Latin American Platform on Drug Policy, an initiative supported by former presidents Fernando Henrique Cardoso and Cesar Gaviria. PLPD leads a multi-stakeholder engagement in order to spread knowledge about drugs and supports efforts to build a Latin American society in which drug policies improve health, reduce violence, and protect human rights and democracy. Patricia is also Council Chairman of Ilhabela Institute for Sustainable Growth; board member of Gastromotiva, a social entrepreneurship acting around the concept of Social Gastronomy; founding board member of the Global Shapers Programme, an initiative promoted by the World Economic Forum; and external advisor of the Cultural Group Afroreggae. Patricia supports Tellus, a social business aimed at stimulating innovation in order to improve public services in Brazil, and as board member of Centro Ruth Cardoso, an organization founded by former first lady Dr. Ruth Cardoso, she joined Comunitas: an initiative working for reducing social gaps and fostering socioeconomic development through social corporate investments. In 2011 Patricia received the POWER – ABC Business Awards in the Social Impact Category.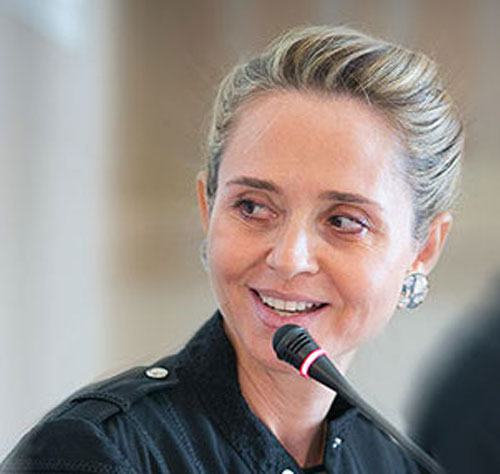 Dr. Ian D. Marder:
Ian Marder is Lecturer in Criminology at Maynooth University Department of Law (Ireland). He holds a Ph.D. from the University of Leeds School of Law (UK), for which he researched the implementation of restorative justice in the police. Previously, he was Research Associate at the University of Liverpool, where he worked on the community engagement strand of the N8 Policing Research Partnership. In 2017/18, he acted as Scientific Expert to the Council of Europe, drafting Recommendation CM/Rec(2018)8 concerning restorative justice in criminal matters, which was adopted in October 2018. He now works with governments and criminal justice agencies around the world to research, develop and implement restorative justice and restorative practices. His other areas of interest include sentencing guidelines, practitioner decision-making, institutional cultures and justice innovation. He also founded and manages the Community of Restorative Researchers. At Maynooth University Department of Law, he chairs the MA in Comparative Criminology and Criminal Justice and is Director of Outreach and Engagement.
Glenn Martin:
Glenn Martin is the Founder and Senior Consultant at GEMtrainers. Before launching GEMTrainers, Glenn founded and served as President of JustLeadershipUSA, an organization dedicated to cutting the U.S. correctional population in half by 2030. For almost 20 years, he has been part of the vanguard of criminal justice reform advocates in America. His inspirational leadership has been recognized with multiple honors, including the 2016 Robert F. Kennedy Human Rights Award, the 2017 Brooke Astor Award, and the 2014 Echoing Green Fellowship. Prior to founding JustLeadershipUSA, he was the Vice President of The Fortune Society, where he founded and led the David Rothenberg Center for Public Policy. He also served as the Co-Director of the National HIRE Network at the Legal Action Center, and is a co-founder of the Education from the Inside Out Coalition.Glenn is also the founder of the #CLOSErikers campaign in NYC. Glenn's bold, unflinching leadership is recognized by leaders from across the political spectrum. He is a sought after public speaker and a frequent media guest appearing on national news outlets such as NPR, MSNBC, Fox News, CNN, Al Jazeera and CSPAN.
Shadd Maruna:
Shadd Maruna is Professor of Criminology at Queen's University Belfast in Northern Ireland and a member of the Correctional Services Accreditation and Advisory Panel of HM Prison and Probation Service. Previously, he was the Dean of the Rutgers School of Criminal Justice (USA) and has worked at the University of Cambridge, the University at Albany, and the University of Manchester. His research focuses on prisoner release, education and reintegration. His book Making Good: How Ex-Convicts Reform and Rebuild Their Lives was named the Outstanding Contribution to Criminology in 2001. He alsp received the inaugural Research Medal from the Howard League for Penal Reform in 2013 for his research's impact on prison reform.
Eliane Martinez:
Eliane Martinez A graduate of the Lyon Institute of Human Rights (IDHL) after a course in Anthropology, Eliane Martinez, Venezuelan living in France, is currently head of the International Network Department at Prison Insider, the website on prison conditions throughout the world. She is building a network of activists working on prison issues around the world. She has coordinated the production of over 50 country-profiles and comparative researches on prison conditions in different countries.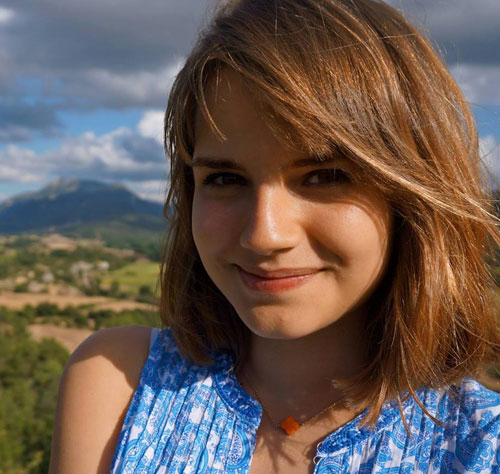 Debbie Mukamal:
Debbie Mukamal is the Executive Director of the Stanford Criminal Justice Center at Stanford Law School. Her portfolio of work includes overseeing Project ReMADE, an entrepreneurship boot camp for formerly incarcerated people, and Renewing Communities, a statewide initiative to expand college opportunities for currently and formerly incarcerated students in California (in partnership with Rebecca Silbert at the Warren Institute at Berkeley Law). Along with Stanford Law School Professor David Sklansky, she is conducting research on the demographics of prosecutors' offices. From 2005 to 2010, she served as the founding Director of the Prisoner Reentry Institute at John Jay College of Criminal Justice. Ms. Mukamal oversaw all of the Institute's projects, including the design and implementation of the NYC Justice Corps, an innovative neighborhood-based reentry service initiative, and the development of research in the areas of entrepreneurship, correctional education, long-term incarceration, and reentry from local jails. Before joining John Jay College, she served as the founding director of the National H.I.R.E. Network and a staff attorney at the Legal Action Center, where her work focused on the collateral consequences of criminal records. Ms. Mukamal holds a J.D. from New York University School of Law and received her B.A. from the University of California at Berkeley.
Vivian D. Nixon:
Vivian D. Nixon is Executive Director of College & Community Fellowship (CCF), a nonprofit dedicated to helping women with criminal convictions earn college degrees and thrive. As a formerly incarcerated woman and CCF program graduate, Rev. Nixon is uniquely positioned to add her voice to the movement to ensure that justice-involved women and their families have a better future. She is a Columbia University Community Scholar and a recipient of the John Jay Medal for Justice, the Ascend Fellowship at the Aspen Institute, the Soros Justice Fellowship, and is a 2017 honoree of the New York Women's Foundation. Rev. Nixon is currently an MFA candidate in creative nonfiction at Columbia University.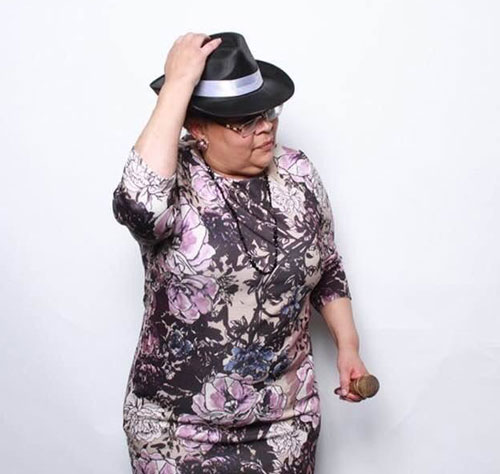 Dr. Reynaldo Ortiz-Minaya:
Dr. Reynaldo Ortiz-Minaya is a U.S. Fulbright Specialist on Mass Incarceration and Criminal Justice and serves as an international consultant on various global organizations focusing on penal reform and rule of law. As a historical-sociologist who specializes in world-historical structures of penal confinement and forms of social regulation in the capitalist world-system, Dr. Ortiz-Minaya has completed international studies in Russia, Pakistan, Hungary, Bulgaria, Romania, Ecuador, Cuba, Spain, South Africa, and France wherein he examines the historical relationship between penal confinement and the accumulation of profits under varying economic systems. His first forthcoming book manuscript is titled, From Plantation to Prison: Visual Economies of Slave Resistance, Criminal Justice, and Penal Exile in the Spanish Caribbean, 1820-1886. In Pakistan, Dr. Ortiz-Minaya serves as the Peace and Justice Network's (PJN) International Scholar of Criminal Justice; PJN is a multifaceted network of Pakistani judicial practitioners, legal advocates, scholars, religious leaders, grassroots activists, and elected officials dedicated to effective policy creation designed to increase access to legal justice for the Pakistani people. He is currently investigating the growth of prison populations in the regions of the Caribbean, South Asia, Central Eastern Europe, and the Middle East.
Marie Morelle:
Marie Morelle is a Senior Lecturer in Geography ( Maîtresse de Conférences ) at University Paris 1 Panthéon Sorbonne. Her research questions deal with illegalism, police, and prison, in France and in Cameroon. She runs Ecoppaf research program (Economies of Punishment and Prison in Africa) with Frédéric Le Marcis. We study African prison experiences in their diversity, and the diverse modes of punishment in their complexity (informal justice). We analyse the construction, the circulation of prison models and their local appropriation to discuss prison reform and projects of improving conditions of detention'issues (human rights, prison labour, prison violence).
Johnny Perez:
Johnny Perez is the Director of U.S. Prison Program for the National Religious Campaign Against Torture, a membership organization committed to ending U.S.-sponsored torture, and cruel, inhuman and degrading treatment. He adds value, insight, and leadership to existing campaign efforts working to end the torture of solitary confinement, while building the capacity of faith leaders and directly impacted communities to engage in education and advocacy in the United States. Drawing on the wisdom of thirteen years of direct involvement with the criminal justice system, Johnny also works to change unjust policies and practices in the criminal justice system through his participation as a member of the NYC Bar Association's Correction and Reentry Committee and as member of the NY Advisory Committee to The US Civil Rights Commission. Johnny is also on the board of directors of both Space on Ryder Farm and the Juvenile Law Center. A sought after speaker, Johnny has been invited to share his thoughts on criminal justice reform at law schools and institutions of higher learning across the U.S.; including various state, regional, and national conferences on topics including the perpetual consequences of justice involvement, access to higher education, and Solitary Confinement. Johnny's commentary has been published by The New York Times, The Fordham Law Journal, Ebony Magazine, USA Today, and the Daily News . A recent collaboration with ACLU's Smart Justice Campaign on the challenges of yielded into its acceptance into this year's Sundance Film Festival. Johnny has made appearances on Now This, Capital Tonight, and recently the TV Special, Rikers: What's Next, a conversation with acclaimed journalist Bill Moyers about a future NYC without Rikers Island jail. Johnny is also a father to a teenage girl and a novice violinist.
Marlon Peterson:
Marlon is the founder and chief re-imaginator of The Precedential Group, a social justice consulting firm, and host of the DEcarcerated Podcast. In 2015 he held a Soros Justice Fellowship, and Ebony Magazine named him one of America's 100 most influential and inspiring leaders in the Black community. He is also an Aspen Ideas Festival Scholar. Marlon spent his entire 20's inside of New York State prisons for his involvement in a crime as a teenager. During that time he earned an Associates Degree in Criminal Justice with Honors. He spent the last five years of his incarceration as the head of the Transitional Services Center where he created programming and curricula for men nearing release from incarceration. He also spearheaded and designed an experiential workshop for incarcerated men and college students from Vassar College. During his incarceration he collaborated with friend, author, and founding principal of Mott Hall Bridges Academy, Dr. Nadia Lopez, to create a letter correspondence mentorship program with middle school students. This program set the foundation for the creation of H.O.L.L.A. (How Our Lives Link Altogether). Since his release in prison in December 2009, Marlon has held several nonprofit positions. He is the former Director of Community Relations at The Fortune Society, and previously served as the Associate Director of the Crown Heights Community Mediation Center, founding coordinator of Youth Organizing to Save Our Streets, and co-founder of How Our Lives Link Altogether (H.O.L.L.A!). Marlon also serves as board member of New Yorkers Against Gun Violence. Marlon graduated from New York University with a Bachelors of Science with a concentration on Organizational Behavior. Marlon's writings have appeared in Ebony, The Nation, USA Today, The Crime Report, Black Press USA, Huff Post, Gawker, and other online publications. Marlon resides in BedStuy, Brooklyn, where he is working on his newest endeavor: his memoir.
Ezra Ritchin:
Ezra Ritchin is the National Director of Operations of The Bail Project. Prior to joining TBP, he served as Director of The Bronx Freedom Fund since 2015. Ezra speaks publicly about bail and the bail fund model, has testified before the New York City Council on multiple bills regarding bail practices, and has provided technical assistance for the creation of several community bail funds. Ezra founded the Dollar Bail Brigade, an 800-person volunteer network dedicated to paying NYC's lowest bails.
Catalina Droppelmann Roepke:
Catalina is the Executive Director of the Programme of Social Studies on Crime at the Pontificia Universidad Católica de Chile. She has worked for more than fifteen years researching on justice and crime from the academia, think-tanks and leading consultancies to international organisations. She holds a B.A. in Psychology from the University of Valparaíso and an MPhil and a PhD(c) in Criminology at the University of Cambridge. Between 2012 and 2016 she was President of the Chilean Association of Therapeutic Jurisprudence. Her research interests are on criminal justice policies, youth crime, prison studies, gender and access to justice.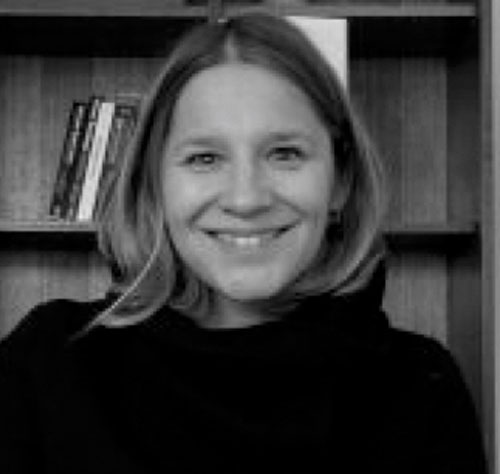 Rick Sarre:
Rick Sarre is Adjunct Professor of Law and Criminal Justice at the School of Law, University of South Australia. He has degrees from Adelaide, Toronto, Canberra, and Umeå, Sweden. He is the immediate Past President of the Australian and New Zealand Society of Criminology, a position he held for four years. He served eight years as the President of the South Australian Institute of Justice Studies, eighteen years as an Associate of the Australian Institute of Criminology, three years on the Victim Support Service (SA) board, and six years on the Offenders Aid and Rehabilitation Services of SA board. He lives in Adelaide, Australia, with his wife and their two children, both currently international law students.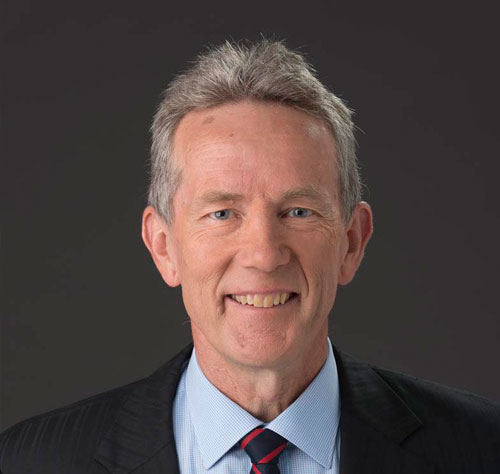 Danielle Sered:
Danielle Sered envisioned, launched, and directs Common Justice. She leads the project's efforts locally and nationally to develop and advance practical and groundbreaking solutions to violence that advance racial equity, meet the needs of those harmed, and do not rely on incarceration. Before planning the launch of Common Justice, Danielle served as the deputy director of the Vera Institute of Justice's Adolescent Reentry Initiative, a program for young men returning from incarceration on Rikers Island. Prior to joining Vera, she worked at the Center for Court Innovation's Harlem Community Justice Center, where she led its programs for court-involved and recently incarcerated youth. Danielle sits on the Downstate Coalition for Crime Victims, the Advisory Council to the New York State Office of Victims Services, the New York State Governor's Council on Reentry and Community Reintegration, and the Advisory Board to the National Initiative for Building Community Trust and Justice. She has presented at the Aspen Ideas Festival, the Atlantic Magazine Summit on Race and Justice, and the Bipartisan Summit on Criminal Justice Reform, and is the author of The Other Side of Harm: Addressing Disparities in our Responses to Violence, of Accounting for Violence: How to Increase Safety and Break Our Failed Reliance on Mass Incarceration, and the forthcoming book Until We Reckon: Violence, Mass Incarceration, and a Road to Repair.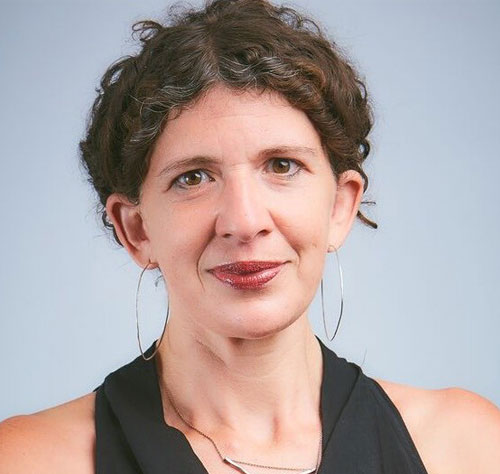 Michael Skolnik:
Michael Skolnik is the CEO of The Soze Agency, a social impact agency that partners with companies, non-profits, foundations and movements to create campaigns that uplift compassion, authenticity and equity. The Soze Agency is a worker's owned cooperative. He is a respected leader in the new social justice movement, and has helped ignite conversations around America's relationship with race, the deaths of Trayvon Martin, Mike Brown and Eric Garner, and the Obama and Trump presidencies. He is a prolific voice on social media with more than 350,000 followers, and a regular commentator on outlets such as CNN, MSNBC and Fox News. Earlier in his career, Michael spent over a decade as an award-winning film director and producer. Michael serves on the Board of Directors for Rock The Vote, The Trayvon Martin Foundation, Policy Link, The Gathering For Justice and The Young Partners Board of The Public Theater.
Marit de Haan:
Marit de Haan is an internationally oriented criminologist from the Netherlands. She holds a BSc in Psychology and a MA in Global Criminology from Utrecht University and has collaborated on various international research projects in the area of restorative justice, victims needs and more humane responses to criminal behavior. She has worked for various universities in Chile (Pontificia Universidad Católica de Chile & Universidad de Chile) and the Research and Documentation Centre of the Dutch Ministry of Justice.
Marit is passionate about the reform of justice and prisons worldwide and was involved as a research consultant in the creation of INN's Global Platform on Prison Reform.
She is a PhD candidate at the Human Rights Centre of Ghent University. Her research (FWO funded) is about the victims of the Chilean military dictatorship, with a specific focus on victim participation in the transitional justice period, restorative justice and victims' needs.
INN's Board
Michael Murphy

Hank Willis Thomas

Malik Yoba

Debbie Sonu

Beth Skipp

Michael Skolnick

Marquise Stillwell

Jacqueline Simmons

Kirk Welcome

Soma Choudhury

Perry Salzhauer

Jean-Pierre Barthelemy

Marlon Peterson

Kirk "Jae" James